SUPPORT
manual
About this Manual
This is a guide to the basic controls for Koi-Koi VR: Love Blossoms. A compatible VR device is required to play this game. Please follow the usage methods supported by your VR device. This manual is only a guide to in-game controls.
Supported Devices
This product is compatible with two types of VR devices on Steam: HTC Vive and Oculus Rift. It has been confirmed to work with Oculus Rift S and Meta Quest 2 through a wired connection to a PC by launching this product from Quest 2 using Oculus Link. However, we do not guarantee this method of operation. Please follow the instructions of the relevant distribution platform.
About using a controller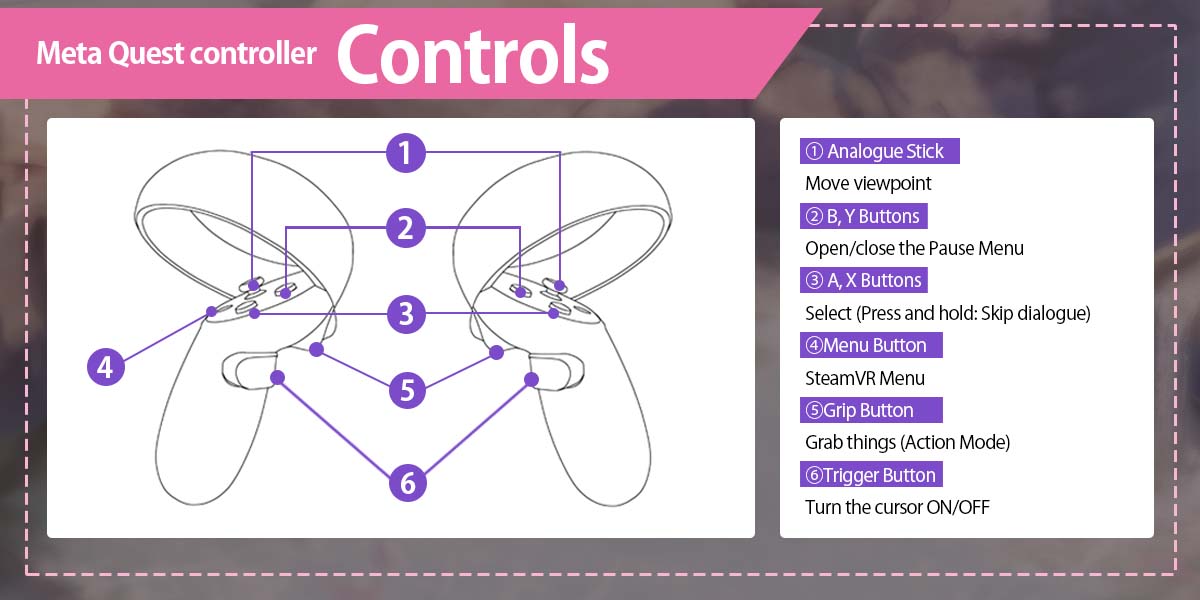 About Minigames
Minigame Features
Minigames can be played as you progress through Adventure Mode. By completing the minigames, players can earn costumes and accessories for the heroines. Costumes and accessories can be changed through "Costume Selection" on the title screen. Costume changes will be reflected in Adventure Mode.
Minigame Types
The following three minigames can be selected: "Table Tennis", "Catch a Peep", and "Heat the Bath".
"Table Tennis"
A minigame where you can play table tennis with the heroines. Enjoy exciting table tennis action using a VR controller.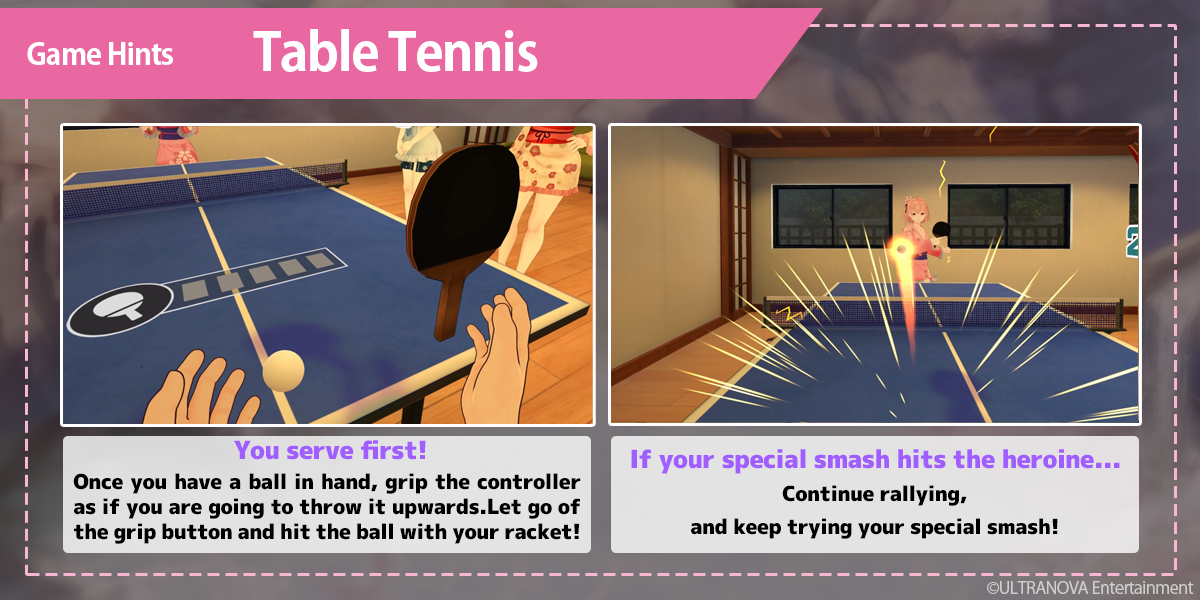 "Catch a Peep"
A minigame where all you do is climb the cliff leading up to Koi-Koi's open-air bath.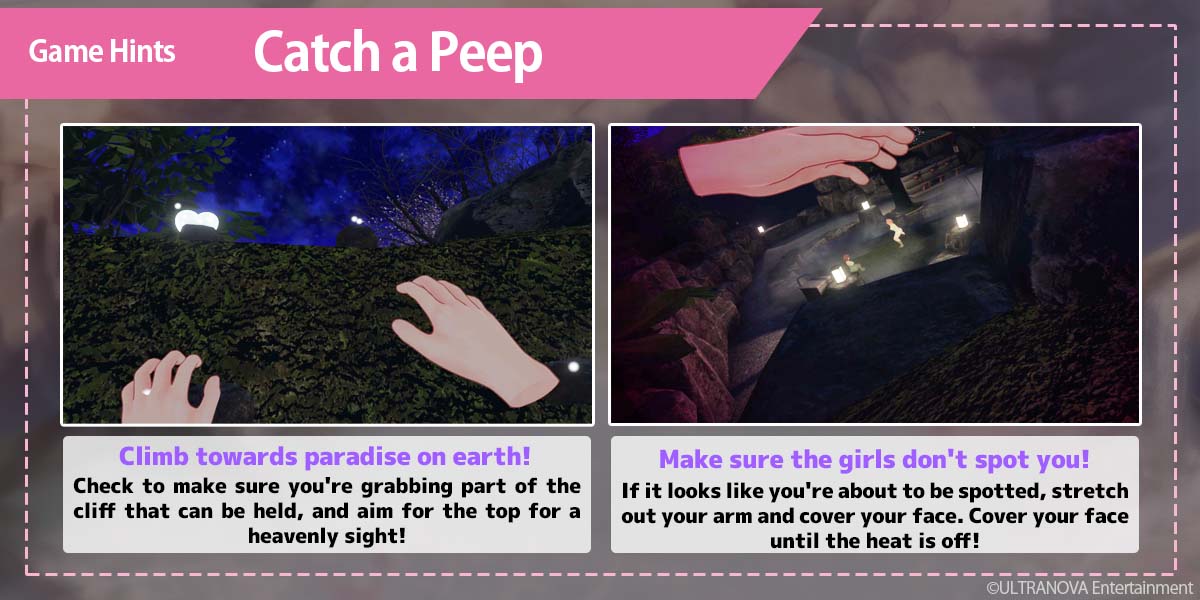 "Heat the Bath"
A minigame where you experience the thrill of keeping a flame-heated bath going. Forget about the fact that there's already a hot spring right there. You just need to show the girls your love and your strength.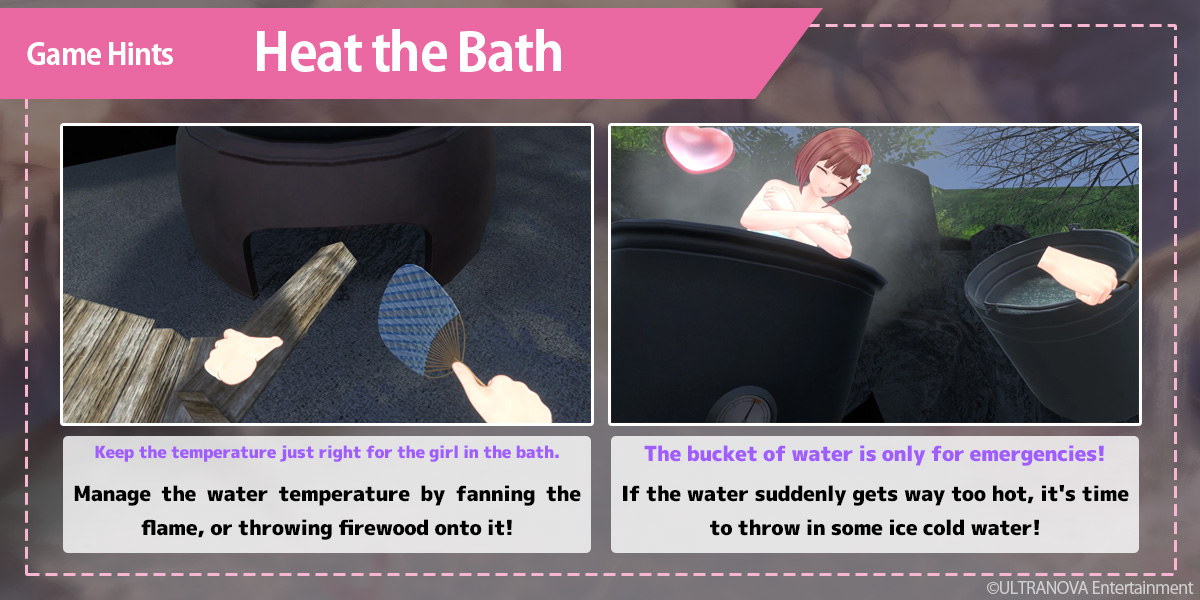 Flowers – Kissing and Massage Versions
After the minigame is over, choose your favorite heroine and enjoy a night of fun. Check the manual so that you can effectively take the lead in each exciting situation.
Have a wonderful life in Koi-Koi VR: Love Blossoms!
With the manual at your side, take your time and see how the story unfolds at Koi-Koi Hot Spring.
PRODUCT
製品情報
Title

Koi-Koi VR: Love Blossoms

Publisher

ULTRANOVA Entertainment

Developer

Apricot Heart

Genre

VR romance adventure

Price

$59.99
Title

Koi-Koi: Love Blossoms Non-VR Edition

Price

$54.99
Title

Koi-Koi: Love Blossoms

Platform

PlayStation®5

Price

$39.99

CERO

D (for 17-year-olds and above)
DOWNLOAD
ダウンロード
Downloadable content can only be applied to Koi-Koi VR: Love Blossoms purchased on Steam.
If you are at least 18 years old, you can add the adult patch to this game for free.